Situated in the very center of Vilnius on Gediminas Avenue, the building known today as the Neringa Hotel was built in 1917 and began operating as a hotel in 1939. After a while, in the late '50 it was reconstructed and newly designed by architect brothers Algimantas and Vytautas Nasvyčiai. The Neringa Hotel opened its doors to the public for the first time in 1960. Along with its iconic restaurant, the hotel is considered to be an important cultural center of Vilnius and a national symbol of modernism.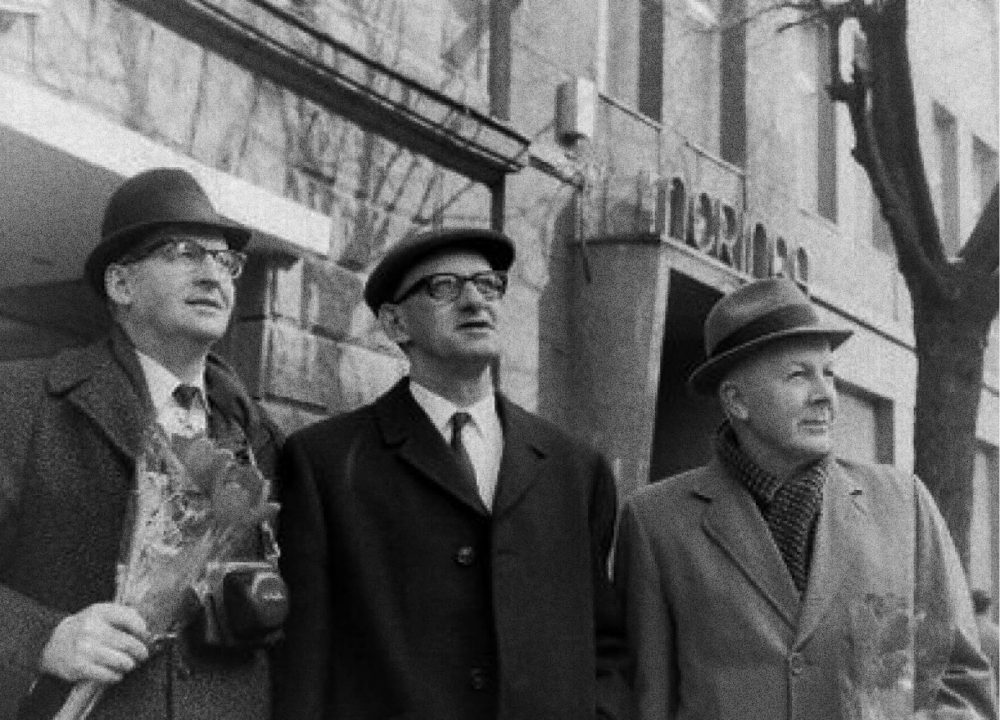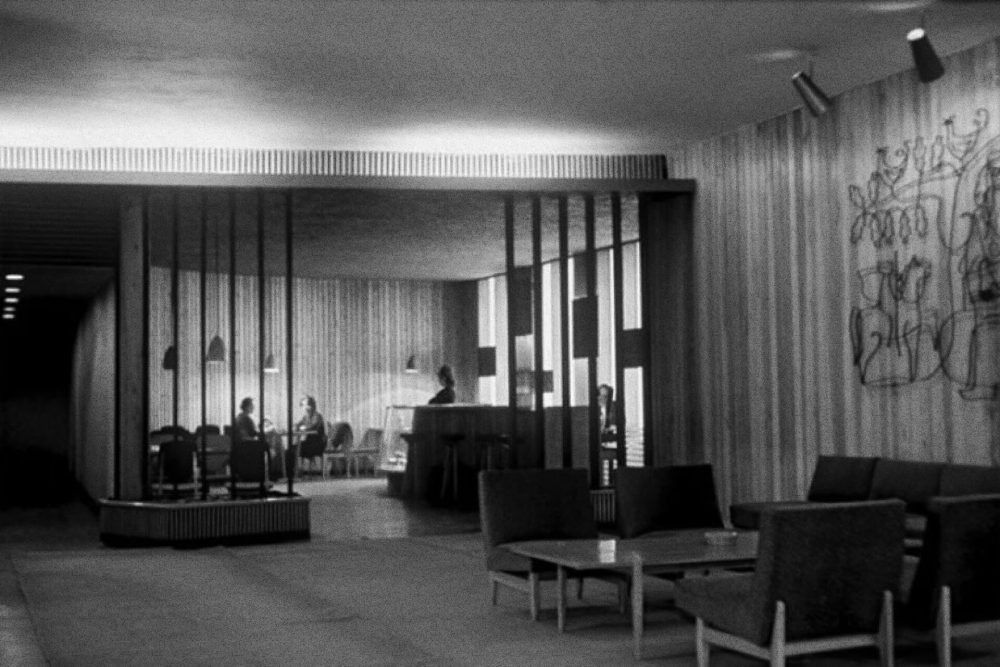 In 2021, more than 100 years after being built and over 80 years as a hotel, the building was opened after 3 years of reconstruction. The hotel now features 124 new rooms, three conference halls, a gym and underground parking. Although reconstructed using smart engineering solutions, the historical value of the building was preserved along with its original facade, works of art and original design concept.
JŪROJE
TĮSOJO
ILGA
SIAURA
BALTO
SMĖLIO
JUOSTA,
BANGUOJANTI
KOPŲ
KUPRELĖMIS
IR
DUBURIAIS.
IR
ATRODĖ,
KAD
DANGUJE
DABAR
ŠVIEČIA
DVI
DIDELĖS
SAULĖS.
JŪROJE
TĮSOJO
ILGA
SIAURA
BALTO
SMĖLIO
JUOSTA,
BANGUOJANTI
KOPŲ
KUPRELĖMIS
IR
DUBURIAIS.
IR
ATRODĖ,
KAD
DANGUJE
DABAR
ŠVIEČIA
DVI
DIDELĖS
SAULĖS.
The hotel's interior design was inspired by the theme of its legendary restaurant Neringa, which is reminiscent of the Lithuanian seaside and makes use of a warm color palette and local materials, arts and crafts.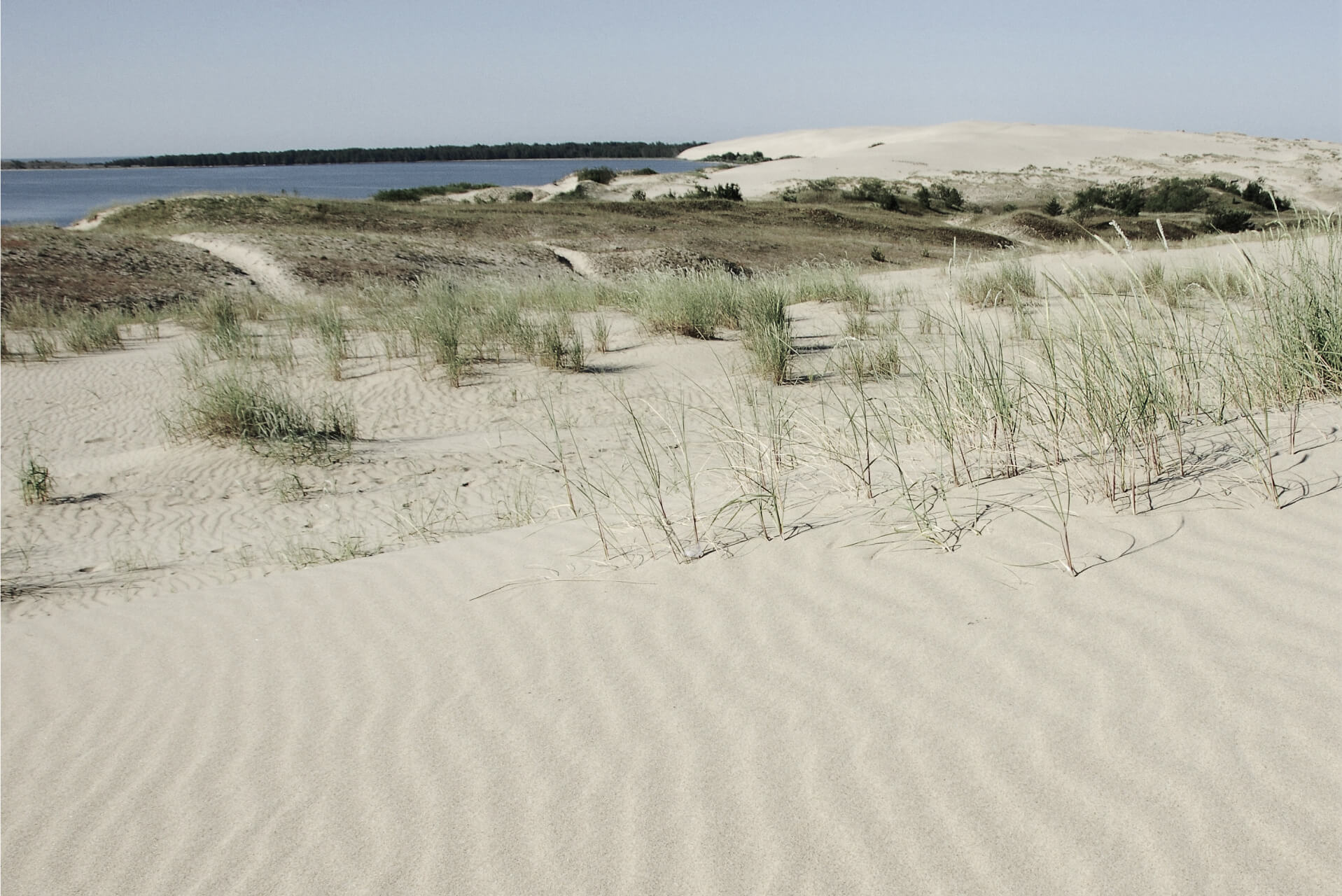 In the reception area, guests are greeted by Sounds of Dunes, a decorative wooden bas-relief made by Laimutis Ločeris in 1977. The lobby area features a ceramic vase by artist Juozas Adomonis, which hes been preserved at the hotel since 1960.
Next to the reception, the wall of the Neringa Lobby bar is adorned with Water and Sand Fugue, a textile carpet by Juozas Balčikonis created especially for Neringa in 1974. And on the windowsill of the bar stands a newly acquired piece – a 2005 sculpture by Romualdas Kvintas entitled Girl With Chocolate.
Design choices were made with non-traditional solutions and authentic details in mind. The polyurethane coating used in the rooms is made to look like a sandy beach but is also highly flexible, abrasion resistant and suitable for people with allergies, as it doesn't collect dust. The beds have sun-shaped headboards that serve as a reminder of the old expression encouraging people to rise and sleep with the sun. The textiles used throughout the hotel are custom made in Lithuania and the pattern design is a replica of the original restaurant tapestries from the '60s.
To emphasize authenticity, guest bathrooms feature terrazzo tiles that replicate the preserved flooring in the restaurant, while the pattern is inspired by beach pebbles. Motifs of little sailboats can be found floating on the carpets in the hallways.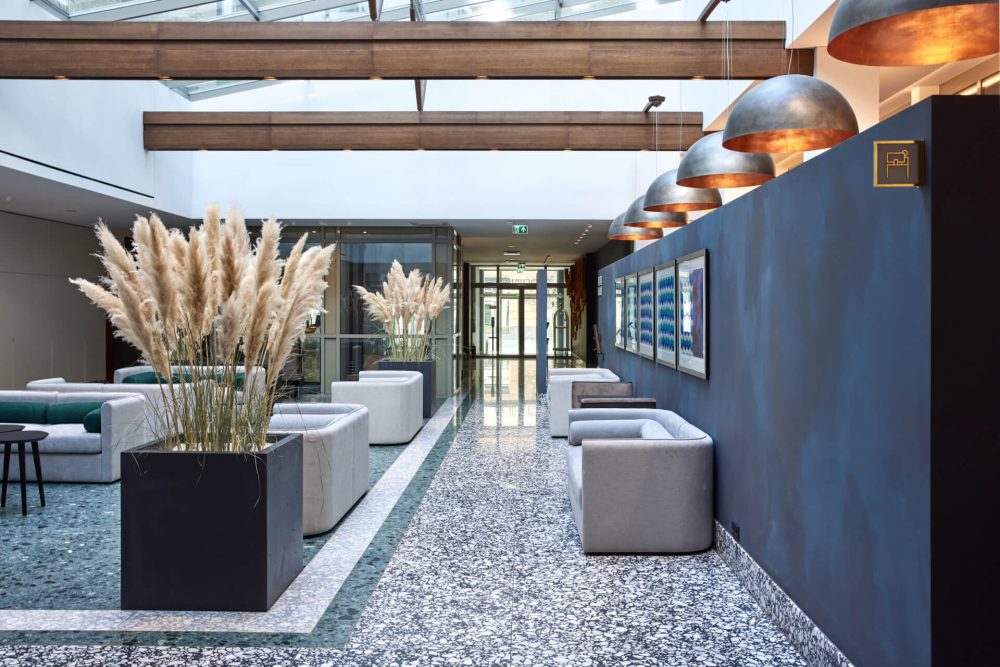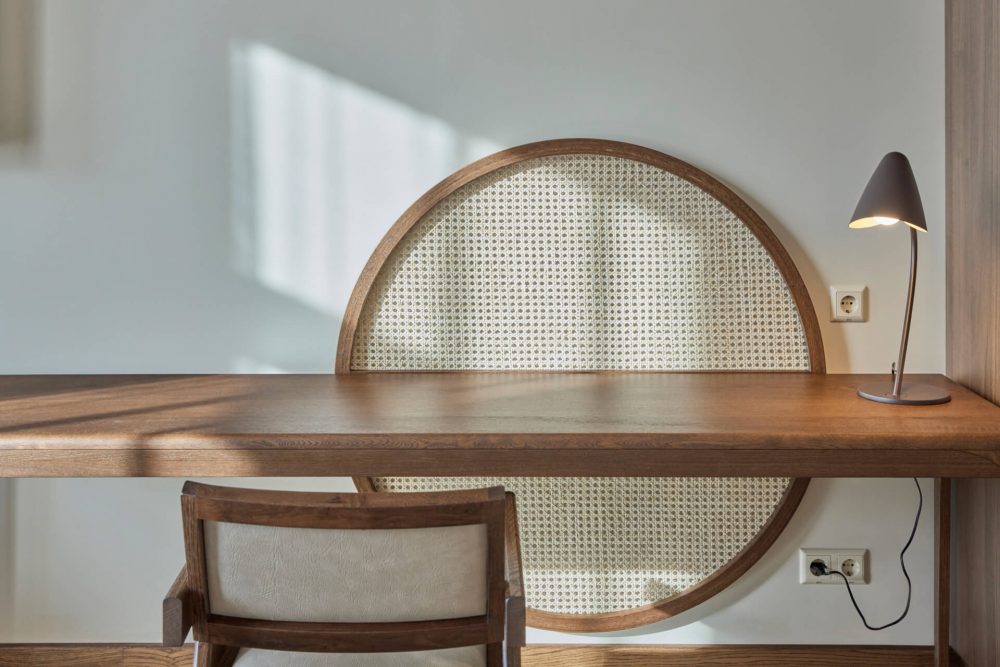 Guests can expect a warm and cozy atmosphere, attentive service and a pleasant stay. Relax and enjoy your stay in Neringa.